Self-Leveling Epoxy Floor Patch
ZipCrete 137 - Self-Leveling Epoxy Floor Patch
Self-leveling Epoxy Floor Patch and Resurfacer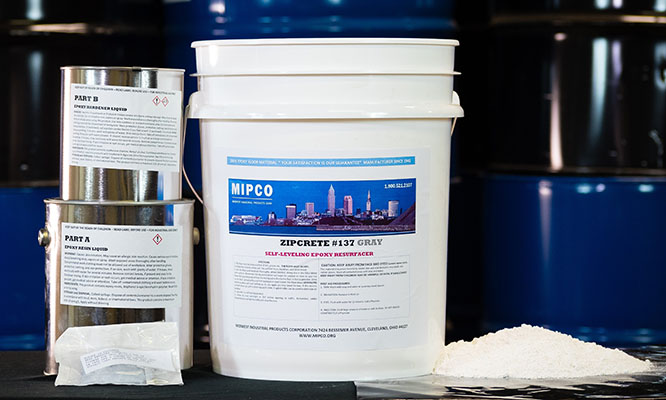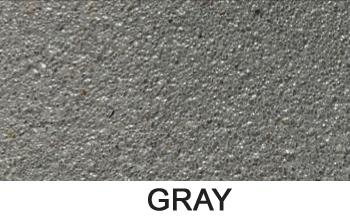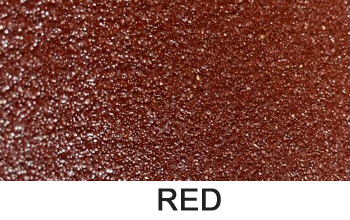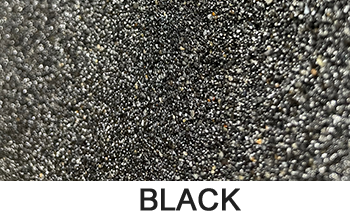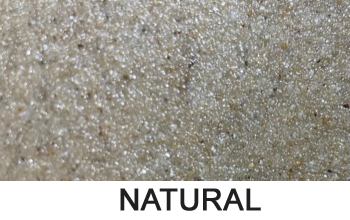 Color samples do not reflect texture of Zip-Crete.
ZIP CRETE is a 100% epoxy solids self-leveling epoxy floor patch and resurfacer that is resistant to heavy traffic and corrosive spillages. Since it is a resin rich system, it bonds with miraculous strength.
This self leveling epoxy floor repair soaks into the pores of the concrete and holds tight even at the feather-edges. It is a 100% epoxy solids system which contains no solvents or harmful chemicals. It Is a combination of tough epoxy resins and very fine aggregates. Together they form a tough epoxy shield over your worn concrete floor providing a smooth rolling surface that is extremely attractive and easy to clean.
Use: Resurface worn and eroded concrete where a very smooth finish is required.
Procedure: ZIP CRETE is easily applied with a notched squeegee. It will level out for a perfect finish.
SET TIME: Pot life is 20 minutes. Open to traffic overnight.
Colors: Gray, Red, Black, and Natural Tan.
PACKAGING: Each unit is packaged in a 5 gallon pail containing pre-measured amounts of resin, hardener and aggregate.
COVERAGE: Each unit will cover 50 sq ft. @ 1/16"
SDS sheets are current as of April 6, 2021.
Self-Leveling Resurfacer for::
WAREHOUSES
FACTORIES
WORN AND SPALLED CONCRETE
---
What Makes Zip Crete Stand Out?
Self-leveling epoxy floor patch and resurfacer
100% solids epoxy formula
Zero VOC – Zero HAPS --Environmentally friendly!
Low Odor
Ideal for Spalling
Creates a smooth, attractive, easily-cleaned surface
Holds tight at feather edges
Open to Traffic overnight!
Will hold up to steel wheel traffic and can withstand industrial usage
No Peeling or Cracking Over Time!
Keep your floors up to par with a permanent solution
We will send a FREE SAMPLE to guarantee satisfaction
Competitive pricing guaranteed
Technical Data
| | |
| --- | --- |
| Flexural Strength | 2,500 psi |
| Compressive Strength | 15,000 psi |
| Epoxy Type | Amine |
| Curing Time | 24 hours |
| Application Thickness | 1/16" - 1/18" |
| Type of Finich | Smooth or no-slip |
| Coverage | 50 sq. ft. @ 1/16" |
| Colors | Gray, Red, Natural Tan |
---
Zip Crete Overview
Application Demo